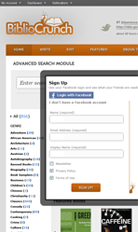 We're Re-Launching Soon!
We're almost ready to launch our eBook services marketplace! Preregister below!
Freelancers
Are you an eBook professional who provides quality eBook services? Create a freelancer profile and apply to join our platform to get access to quality gigs.
Authors/Publishers
Are you an author or publisher? Preregister to source an expert eBook professional from our vetted freelancer community.